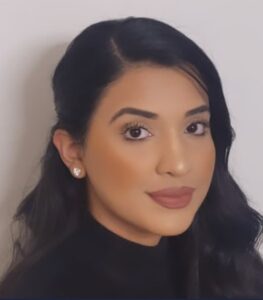 Associate, Varaich Consulting
Chunny Varaich is the President of Varaich Consulting Corporation. She has multiple years of experience working with different levels of governments and Indigenous organizations providing conflict resolution, policy analysis, strategic planning, and initiative management services. She has demonstrated capabilities of working with First Nations' organizations supporting title negotiations, advancing reconciliation initiatives, facilitating key discussions, reporting on important opportunities, and monitoring progress.
Chunny prides herself on her ability to assess complex situations and identifying appropriate solutions. She is particularly skilled at building relationships and forging consensus among people with diverging ideas and opinions.
Chunny has a Bachelor of Arts, majoring in Political Science, from the University of Northern British Columbia and a Masters of International Forestry and Sustainable Development from the University of British Columbia. Outside of work, Chunny enjoys being social, cooking, and being active.